Course Description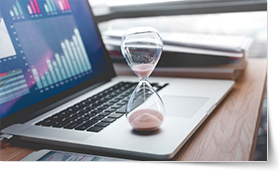 Working from home is here to stay. Have you managed the balance to ensure you separate work life from home life? Can you switch off? The PD Training Managing your Time effectively whilst from home 3-hour live, online Training Course will help you to set boundaries, ensure productivity during peak times and acheive effective time management strategies such as goal setting, task prioritisation and delegation, applying Pareto's 80/20 rule, managing emails, overcoming the procrastination habit and much more.
Time Management rules still apply whilst working from home. You may have saved an hour from not travelling to the office, so lets utilise that time to be more productive and this doesn't have to mean working at your desk. Do the right things at the right times to ensure you are effective and efficient.

This is a practical class that is suitable for all audiences and provides people with the tools that they can apply on-the-job (and in other contexts) the very next day. This is an instructor-led class that you can attend from home or your office.
We use secure Video Conferencing with interactive features such as live polling, screen sharing, whiteboards, live chat and breakout sessions. Please discuss your preferred platform, most commonly we use Zoom, Microsoft Teams, Skype for Business, Webex or other platforms upon request.
These courses are facilitated in English, and are open to people from different industries in all countries especially across Australia, New Zealand, USA, Singapore, Malaysia and Hong Kong - this is a short but powerful learning experience that gives you global collaboration opportunities.
Our trainers and processes have been refined to give you a personalised learning experience where it is specifically targeted to your needs.
**Please note, these classes run to a very tight schedule, please follow the invitation and join the class 10-minutes prior to commencement so you are ready to participate and don't miss a minute!
Course Summary
Course Outline (PDF)
3-hour online instructor-led course
Live Online interactive session with an internationally experienced Expert Trainer
Small classes, average 5 people, max 20
Certificate of Completion (always available in the App)
Comprehensive courseware available in the App
$USD350.00
per person
Expert Trainers
Amanda
Amanda is an International Coach, Facilitator and Trainer who is passionate about helping people take control of their lives through Time Management. She believes that running your day - not letting your day run you - is a game changer!
She has spent that last 5 years working with groups and individuals to become masters of their time through time managements strategies, personal time audits and overcoming procrastination.
She is also a Certified Reach Practitioner and is a graduate of Mastery University (Business & Life Mastery) through Success Resources Australia meaning she has the qualifications and experience to ensure participants get the best possible outcomes during their time together.
James
James is a highly experienced corporate trainer specialising in leadership development and communication skills. His practical knowledge and insight were gained from 20 years in senior executive positions leading high-performing teams in the Asia Pacific region. Over the course of his career, James experimented with different methods and ideas to find the best way to make maximum use of time. His extensive knowledge of time management practices and engaging training style help to identify poor work habits, while introducing more effective and efficient techniques for getting more done in less time. James holds a bachelor's degree in Social Studies and a Graduate Certificate in Leadership with Professional Practice credentials in Leading and Developing People, Communication, Teamwork, and Driving Strategic Results.
James
James is an experienced professional. Since 2000 he has worked in the research sector, the Australian Public Service and the private sector (including Apple and various consulting/training firms): researching, collaborating, facilitating and training. He approaches his work with an enthusiasm and passion that positively influences colleagues and clients.
James now specialises in adult professional development. Time management is a foundational skill to every role. On one level it is personal how we manage our time yet on another level there are huge expectations from the people and systems we find ourselves in. James has worked across different sectors and in different environments where time has different implications. From this program you will learn practical ways of standing up for your time with tools that will assist you. You will also develop techniques to get the most from your time; and to use your time in line with what you value.
He prides himself on facilitating diverse groups to achieve their goals by creating a safe environment for productive, authentic learning. He uses music, photography, games, and most importantly - his wide range of experience in virtual and face to face training rooms.
Derrick
When it comes to time management Derrick practices what he preaches. He honed his Time Management skills as a process improvement practitioner running multiple projects ensuring that milestones and deadlines were adhered to. He now manages multiple schedules in his current roles as a facilitator and instructor across 4 programs and organisations to schedule and prioritise commitments and ensure individual and organisational outcomes are achieved by using effective time management strategies, such as goal setting, identifying and scheduling priority tasks, delegation.
Joseph
As an experienced corporate trainer, facilitator and business owner, Joseph has successfully worked with many MD's, CEO's, senior managers, politicians, frontline and sales professionals. His aim has always been to assist businesses achieve their Strategic goals and develop a competitive edge; in addition to raising the team's effectiveness by focusing on communication and emotional intelligence.
Joseph's qualifications include a Master of Business with triple major (Applied Social Psychology, Marketing and Business Development) from Victoria University (Melbourne), Certificate IV in Training and Assessment (TAE40116) and First Impressions Image Consultancy Certificate (UK).
Joseph has a passion for helping teams and individuals achieve results and improving their effectiveness through practical, easy-to-implement Time Management techniques and the fostering of new habits.
With a proven track record and impeccable reviews and results, your team's learning and development will be in great hand. Joseph's dynamic and personable style will keep your team captivated and learning throughout the session.
Your Learning Outcomes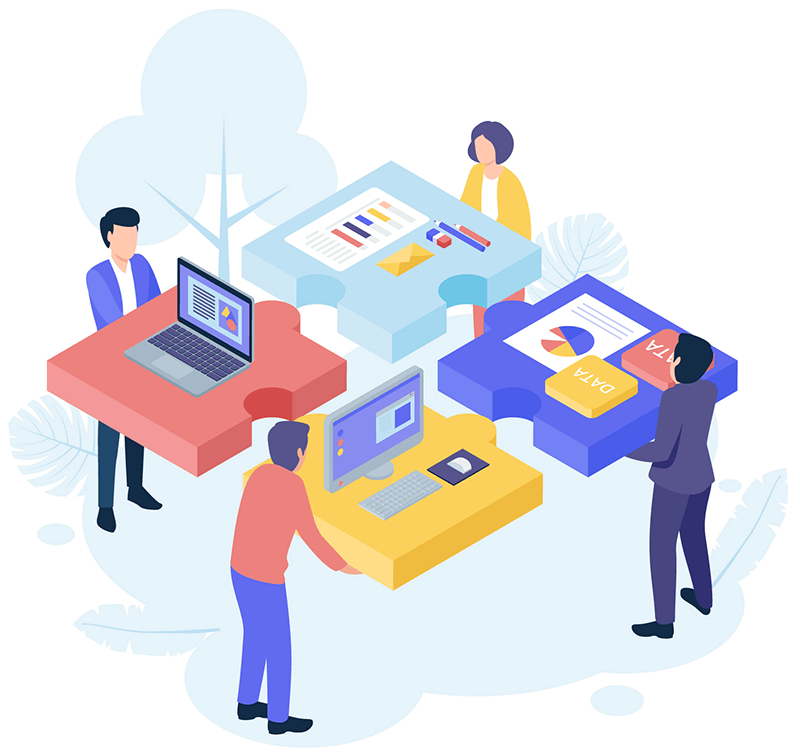 After Completing this course you will know how to:
Set boundaries

Prioritise effectively




Plan strategically



Gain lasting skills to tackle procrastination
Handle high pressure, crisis situations with ease
Learn to organise the workspace for efficiency
Course Outline
1. My Personality And Time Management
Using my Awareness of Personality Profiles to Improve my Time Management
Reflection
2. How I Currently Use My Time
What Makes Up My Day?

The Glass Jar Analogy (Rocks, Pebbles, Sand, and Water)
Where Does My Time Go? Time Audit

14 Day Action Challenge: Time Audit
Reflection
3. Get It Done - "The Art Of Doing"
The Myth of Multi-Tasking
Myths

Surprising (and Disturbing) Discoveries:
Managing Workflow - the 4 D's

Overwhelmed?

Are You Using Your Mind as a Collection Point?

To-Do-List Best Practice

5 Tips for To Do List Best Practice
The Amazing Power of Clustering

Reflection
4. Prioritise Your Time
The Story of the Mexican Fisherman & the Banker
Urgent Important Matrix
The 80/20 Rule
A.B.C.D.E. Prioritisation
Ranking My Priorities

The Paired Comparison or ✓ (Tick) Method

Reflection
5. Procrasination – How To Beat It
Why We Procrastinate
Overcoming Procrastination
Still Can't Get Started?

Eat That Frog!
Ready, Fire, Aim!
5 Minute Rule

Reflection
Reviews

This is the second time I've had Troy as a trainer. He is very engaging and personable whilst remaining on topic. In this session he used his own experience and passion for the topic (time management) which gave the information more merit. I found the Productivity List and goal setting tools most useful.
- Hendi from QK

I was very happy with the course. I came in not really knowing what to expect, as I was fairly confident with my "Time Management" skills, but this course identified some techniques that were interesting [and] accurate for identifying priorities. I came in with an open mind, and I left very satisfied and more confident. Everything covered in the course made sense, and gave me validation, that what I have been doing is on the right track, and what I need to do more of is "Discipline myself" in keeping to the time-frame of my working schedule.
- Meliame from Austral Asia Line Pte Ltd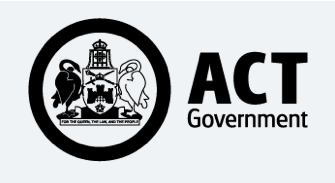 Derrick was excellent, knowledgeable and engaging.
- Max from ACT Government (17 February 2022)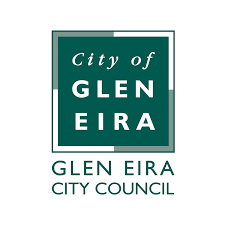 Great session, although it was short it was quite informative and provided many tips on identifying priorities, making lists and ways in which to deal/plan for interruptions. So much more that could be covered but given the time it was great. Highly recommend it to those who are feeling lost in their work environment. Michaela made great use of the flip chart to make points and interact with the group.
- Claudia from Glen Eira City Council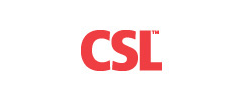 Our trainer incorporated our workplace within the training to show us how effective these changes would be.
- CSL Biotherapies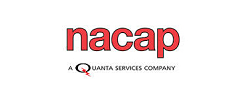 My trainer was fantastic, she kept things interesting as she had a good sense of humour. I would be more than happy to take a different course with her as my trainer again. the course covered a lot and was very relevant to a lot in my work and also home life. I would recommend this course to other people. thanks!
- Nacap Australia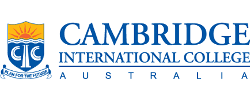 The training was conducted in a very professional manner. The trainer makes it a point to interact and get the participants involved. It wasn't a one way lecture but interactive. Overall, the trainer is excellent. The venue is conducive to learning and the materials are sufficient for the topics covered.
- Cambridge International College

Karen was an inspiring trainer who clearly explained the course content and motivated the students to make the changes for ourselves. She struck the right balance between helping individuals with queries and not letting the class be dominated by any one student.
- Women's Health in the North

This was a great course that taught us the fundamentals required for working efficiently in a world full of distraction and specific principles in prioritisation. Overall the skills and principles I learnt should make me be able to work with less stress. This was an excellent course, very engaging and very enjoyable!
- A S Harrison & Co Pty Limited

Joseph was simply amazing! this course was exactly what we needed. He was so humanistic and so knowledgeable. we absolutely enjoyed the day and we learnt so much. It was fantastic.
- Teacher's Mutual Bank

Ann is a fantastic trainer. No boring bits - loads of great information. The course has reinforced what I know I should be doing with how I manage my time and it inspired me to get going in practise. A great course, very worthwhile and highly recommendable. Great facilitator!
- UnitingWorld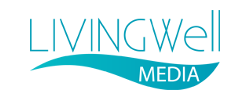 A big thank you to Kirsty for the training! I really enjoyed it and have learned some new skills I'm starting to put into practice, already making me feel less stressed and more able to effectively control my time. My desk is even starting to look neater already! Kirsty was also fantastic at handling the group and bringing the focus back to the work at hand in a very polite way when it came to people talking/getting off track - it was actually a non-intentionally provided skill simply because she was practicing it! She was also very professional and friendly with each of the different personalities in the class, giving every one the same attention and chance to be a part of the activities. A great day, a great set of skills and great people. Thank you, Jess.
- LivingWell Media Pty Ltd

The most useful part for me was learning how to speak to a customer, understanding how to solve their problem and the right questions to ask in order to get the information needed to help the customer. This course showed a few simple steps and procedures on how to accomplish that. I would definitely recommend to anyone!
- Mount Druitt Ethnic Communities Agency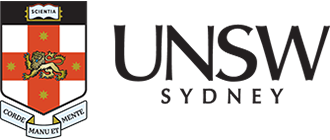 My staff found this course to be useful and Noel was responsive to each of their needs.
- UNSW