Course Description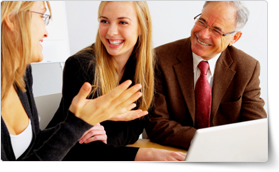 The Communication Skills training course from PD Training is one of our most popular courses and teaches you powerful concepts like how different personality types can influence communication, what your personal communication preferences are, and most importantly how to implement and use these skills immediately.
You'll learn strategies for overcoming common communication barriers as well as essential skills like active listening, effective use of voice and tone, investigative questioning skills and exploring the importance of body language and the non-verbal communications coming from others.
If you have ever wanted to communicate with more clarity and impact, in any of your relationships, then this course was designed for you!
This is a practical class that is suitable for all audiences and provides people with the tools that they can apply on-the-job (and in other contexts) the very next day. This is an instructor-led class that you can attend from home or your office.
We use secure Video Conferencing with interactive features such as live polling, screen sharing, whiteboards, live chat and breakout sessions.
These courses are facilitated in English, and are open to people from different industries in all countries especially across The United States, Singapore, Malaysia, and Hong Kong - this is a short but powerful learning experience that gives you global collaboration opportunities. Our trainers and processes have been refined to give you a personalised learning experience where it is specifically targeted to your needs see our outcomes in the reviews.
**Please note, these classes run to a very tight schedule, please follow the invitation and join the class 10-minutes prior to commencement so you are ready to participate and don't miss a minute!
Course Summary
Course Outline (PDF)
3-hour online instructor-led course
Live Online interactive session with an internationally experienced Expert Trainer
Small classes, average 5 people, max 20
Certificate of Completion (always available in the App)
Comprehensive courseware available in the App
$USD350.00
per person
Expert Trainers
Amanda
Amanda is an International Coach, Facilitator and Trainer who is passionate about helping people put their best foot forward through Communication Skills Training.
She has spent that last 5 years working with groups and individuals to be confident in their ability to communicate effectively in any situation and best understand themselves and others through their personality types and communication preferences.
She is also a Certified Reach Practitioner and is a graduate of Mastery University (Business & Life Mastery) through Success Resources Australia meaning she has the qualifications and experience to ensure participants get the best possible outcomes during their time together.
James
James is a highly experienced corporate trainer specialising in leadership development and communication skills. His practical knowledge and insight were gained from 20 years in senior executive positions in the Asia Pacific region. Working with people from diverse cultural backgrounds cultivated his ability to connect with people, build mutual trust, influence and persuade others, and to collaborate successfully. James has comprehensive experience in inter-personal communication, cross-cultural communication, public speaking, presentations and guiding business meetings. His subject-matter expertise and engaging training style have delivered measurable results and appreciative acknowledgement from clients. James holds a bachelor's degree in Social Studies and a Graduate Certificate in Leadership with Professional Practice credentials in Leading and Developing People, Communication, Teamwork, and Driving Strategic Results.
James
James is an experienced professional. Since 2000 he has worked in the research sector, the Australian Public Service and the private sector (including Apple and various consulting firms): researching, collaborating, facilitating and training. He approaches his work with an enthusiasm and passion that positively influences colleagues and clients.
James now specialises in adult professional development. Having learnt professional Communication Skills in technical, policy and customer environments he now helps others to successfully develop these skills for their professional needs.
He prides himself on facilitating diverse groups to achieve their goals by creating a safe environment for productive, authentic learning. He uses music, photography, games, and most importantly - his wide range of experience in virtual and face to face training rooms.
Personally, James is generous with praise, quick to smile and often looks to lessons from history to solve current problems and innovate.
Sanet
As a strong task focused personality type Sanet understands the importance of flexing her communication style to foster relationships while driving individual, team and organisational outcomes. Sanet frequently communicates in both formal and informal settings and effectively manages stakeholder expectations through verbal and written means. She ensures engagement and learning by using a facilitative style in her sessions, explaining principles and strategies in simple terms using stories, diagrams and personal experiences.
Sanet obtained her Competent Communicator with Toastmasters International and continues to use these skills to communicate with both small and large groups of people in various settings.
Jackie
Jackie has been a professional communicator as a speaker and trainer for decades both in front of large audiences and in intimate training settings.  Jackie knows that everything communicates whether it's verbal, non-verbal, or virtual.  Certified in communication styles, Jackie helps each participant understand their own style, recognize the styles of others, and how to best adapt to that style to better communicate with customers, colleagues, and friends.
Derrick
For over 20 years Derrick has been delivering career advancement development and leadership training programs to clientele and has been an accredited REACH certified practitioner (originally Leading Dimensions Profiling (LDP)) for over 8 years. His qualifications and experience have come from practical real-world roles managing and leading teams and more recently working one-on-one with young learners, many of which are international students. This enables him to help you understand your preferences when communicating, and recognise the communication style of others. He will then help you use strategies to get the best out of your interactions.
Sue
One of Sue's favourite workshops, effective communication is about more than just exchanging information. It's about understanding the emotion and intentions behind the information. As well as being able to clearly convey a message, you need to also listen in a way that gains the full meaning of what's being said and makes the other person feel heard and understood.
Sue covers the importance of listening and how to speak with clarity to ensure your message is delivered and understood as you intend.
Your Learning Outcomes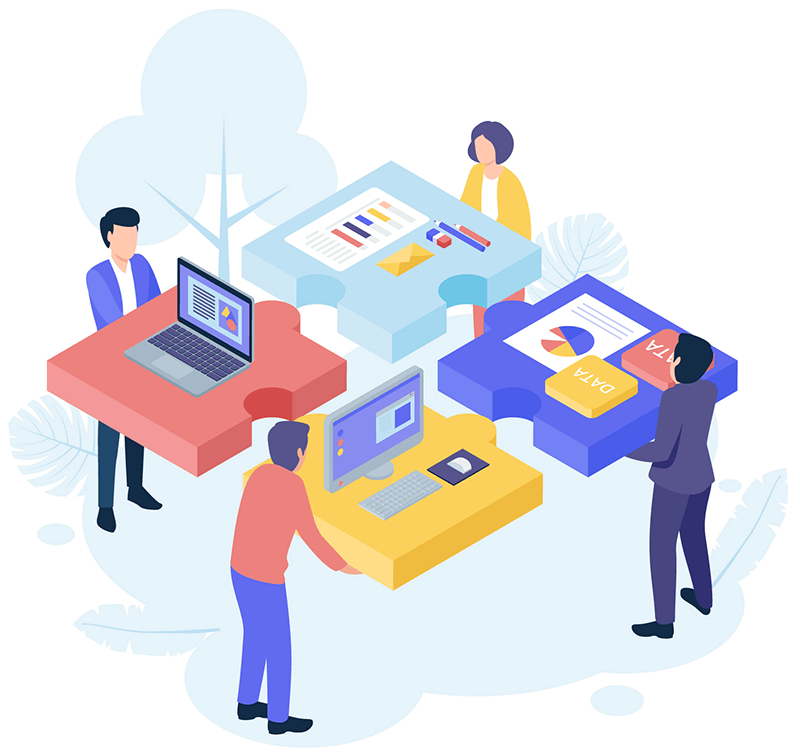 After completing this course, participants will:
Gain insight into their individual personality type and communication preferences by using our proprietary REACH profiling tool
Learn to recognise other people's personality types and communication preferences
Learn to adjust your own communication approach based on need and situation
Understand barriers to effective communication and how to overcome them
Learn how to effectively utilise pitch, tone and speed
Master the S.T.A.R. method for speaking on the spot
Learn to use and read body language appropriately
Learn how to listen more actively and effectively
Gain valuable insights by asking open-ended questions
Course Outline
1. REACH – Communication Evolution Tool
Adjusting your style for a better approach:
Communicating when stressed
Reflection
2. Beyond Verbal Communication
Understanding the Mehrabian Study
All About Body Language
Para-Verbal Communication Skills
The Power of Pitch
The Truth about Tone
The Strength of Speed
Reflection
3. Active Listening
8 Common Barriers to Effective Listening and how to overcome them
Quadrant of cognitive/explanatory styles
Understanding Active Listening
Sending Good Signals to Others
Ladder of Inference
Reflection
4. Asking Good Questions
Open Questions
Closed Questions
Probing Questions
Reflection
Reviews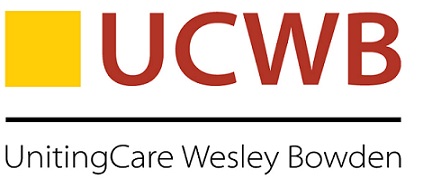 Leigh is one of the best trainers I have had. His enthusiasm for communication was clearly evident, which made it enjoyable to learn. Leigh built a great rapport with everyone and kept the information relevant. I would highly recommend the course and Leigh as a trainer for any future courses.
- UnitingCare Wesley Bowden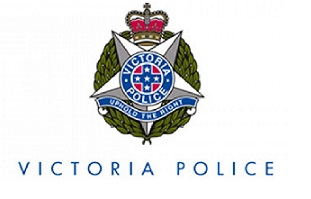 Janeen provided excellent courseware structure and made commendable efforts to adapt the presentation to individual's requirements. Well presented, great activities, and even better facial expressions! Definitely recommended to Sworn/Unsworn members.
- Victoria Police

I would like thank Joseph for giving an excellent communication training. He is very knowledgeable. The course he teaches has helped me tremendously on bridging my communication gaps and as well as awareness of appropriate level of professional communication. I highly recommend anyone who would like to improve their communication skills to attend this training course.
- Transport for NSW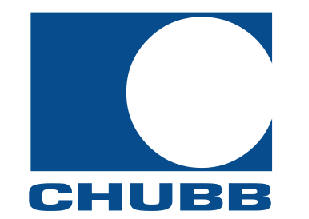 Very interesting simplifying behaviours that we use daily whilst communicating, breaking it down into parts i.e. body language, tone conveys messages as strongly as words do.
Your company is very lucky to have Mark on board! Mark was probably one of the best presenters/coaches I've ever come across in my 20 year office careers involving countless training sessions on various topics. His energy and demeanour is contagious, and he is very motivating and engaging. I got a lot of value out of the course and his time. I can't wait to put his tips and tricks to use in work AND personal life.
- Chubb

I found that some of the information i received and learned from the communications course can help me not only with my job but also my everyday life.
The trainer was very knowledgeable on communications in the workplace. He was amicable and display a good sense of humour and provided practicable problems that you could work through together. He provided some wonderful learning games that proved to be humorous and engaging in a group setting. Over all a wonderful training day that has improved my communication skill set.
- Community Gro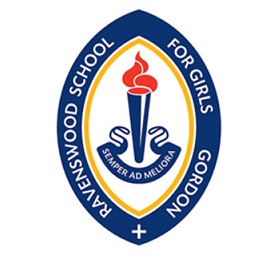 This course was a refresher for me and a valuable learning tool for the work environment. The information clarified boundaries and how to communicate more effectively. Our trainer was thorough and very humorous. Thank you.
- Ravenswood School