Course Description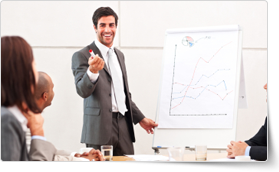 Effective facilitation skills are required for anyone tasked with managing groups of people in the workplace. Every organisation has a need for good facilitators in almost every department. The difference between being a good facilitator and a great facilitator requires both training and experience.
This is a practical class that is suitable for all audiences and provides people with the tools that they can apply on-the-job (and in other contexts) the very next day.
This is an instructor-led class that you can attend from home or your office.
We use secure Video Conferencing with interactive features such as live polling, screen sharing, whiteboards, live chat and breakout sessions.
These courses are facilitated in English, and are open to people from different industries in all countries especially across The United States, Singapore, Malaysia, and Hong Kong - this is a short but powerful learning experience that gives you global collaboration opportunities.
Our trainers and processes have been refined to give you a personalised learning experience where it is specifically targeted to your needs.
**Please note, these classes run to a very tight schedule, please follow the invitation and join the class 10-minutes prior to commencement so you are ready to participate and don't miss a minute!
Course Summary
Course Outline (PDF)
3-hour online instructor-led course
Live Online interactive session with an internationally experienced Expert Trainer
Small classes, average 5 people, max 20
Certificate of Completion (always available in the App)
Comprehensive courseware available in the App
$USD350.00
per person
Expert Trainers
Amanda
Amanda is an International Coach, Facilitator and Trainer who is passionate about teaching others to become Facilitation Superstars. She's got the training and experience to take you from zero to hero in no time!
She has spent that last 5 years working with groups and individuals to understand why we facilitate and what makes a great facilitator through a variety of facilitation skills and techniques.
She is also a Certified Reach Practitioner and is a graduate of Mastery University (Business & Life Mastery) through Success Resources Australia meaning she has the qualifications and experience to ensure participants get the best possible outcomes during their time together.
James
James is an experienced professional. Since 2000 he has worked in the research sector, the Australian Public Service and the private sector (including Apple and various consulting/training firms): researching, collaborating, facilitating and training. He approaches his work with an enthusiasm and passion that positively influences colleagues and clients.
James now specialises in adult professional development. Having facilitated learning (and trained others in facilitation skills in technical, policy and customer environments) James now trains others to successfully develop these skills for their professional environments. He has been training facilitation skills since 2014. Through this course you will settle on your facilitation persona and choose a suite of tools and techniques that you can use to conduct authentic learning — enabling and focussing the wisdom in the room.
He prides himself on facilitating diverse groups to achieve their goals by creating a safe environment for productive, authentic learning. He uses music, photography, games, and most importantly - his wide range of experience in virtual and face to face training rooms.
Derrick
Derrick began his career in facilitation over 20 years ago delivering career advancement development and leadership training programs to Defence clientele. As a lead facilitator, he's honed his communication skills in meetings between clients and key stakeholders, providing direction and finding ways to reach mutual solutions. More recently as the Lead National Trainer Derrick led our training community of over 600 trainers both nationally and globally that supports all groups, regions and functions at PDTraining whilst also delivering over 800 courses on behalf of PDTraining.
Sue
One of Sue's favourite workshops, Facilitation Skills are the abilities that help facilitators prepare and deliver resources and opportunities to others. In this course participants learn how to engage people while guiding the group towards the desired outcome.
Your Learning Outcomes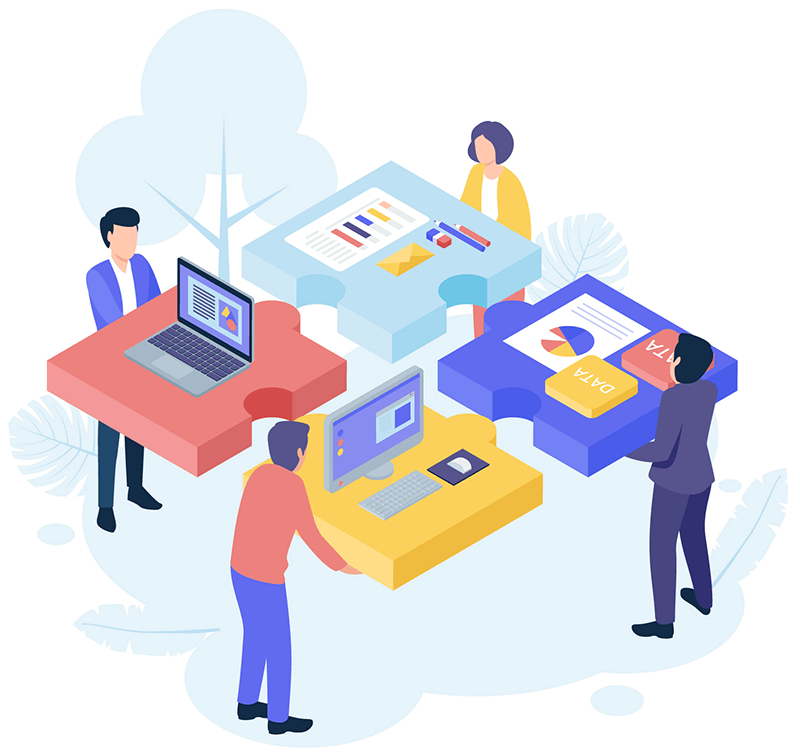 After completing this course participants will be able to:
Understand the role and purpose of facilitating

Understand a decision-making process and how to apply De Bono's Six Thinking Hats



Understand convergent and divergent thinking and when to encourage each
Understand how to exercise control when facilitating and how to deal with challenges
Understand how to facilitate virtually and the challenges that this brings
Course Outline
1. Making Decisions
Tell Me Again, Why are We Here?
Divergent and Convergent Thinking
Building Consensus and Inclusive Solutions
Reflection
2. Maximising Interaction
Exercising Control
Encouraging Participation
Dealing with Challenges
Reflection
3. Virtual facilitation
Preparation
Technology
Maintaining Engagement
Reflection
Reviews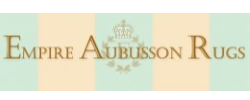 The second half of the course was exactly what I was after. My needs were a little different than the rest of the class, but our trainer, Jack, took the time to make sure all my questions were answered. It was a very powerful and fulfilling day. A five star day...!
- Empire Aubusson Rugs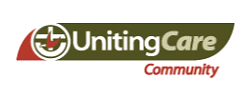 Kelli was an excellent presenter/trainer- very knowledgeable and also made the training interesting and enjoyable. I learnt quite a lot through the training and felt very encouraged by Kelli, who was very helpful. I will definitely be passing on good feedback to my organisation and contacts.
- UnitingCare Community

Derek really knew his stuff. We were a rowdy mob who all know each other well and he worked well with that to create learning opportunities e.g. it took an hour for us to agree on the ground rules but that in itself was a case study in facilitation where Derek demonstrated all the principles and techniques that were covered in the theory component.
Great trainer. We probably weren't the easiest group but he was very patient, flexible and knowledgeable.
This was much more useful and engaging than I anticipated. It was an enjoyable day and we learned some really practical tools that will help in my work.
Great trainer Valuable discussions Good mix of trainer led and group activities.
- Qld Department of Health - Audit Risk and Governance Branch

Josh was a really engaging trainer. He was extremely natural in his delivery and really made the effort to make the course content relevant to our roles. I found the day to be really valuable, and am excited to give the techniques a go in my next meeting/training session!
- McCormick Foods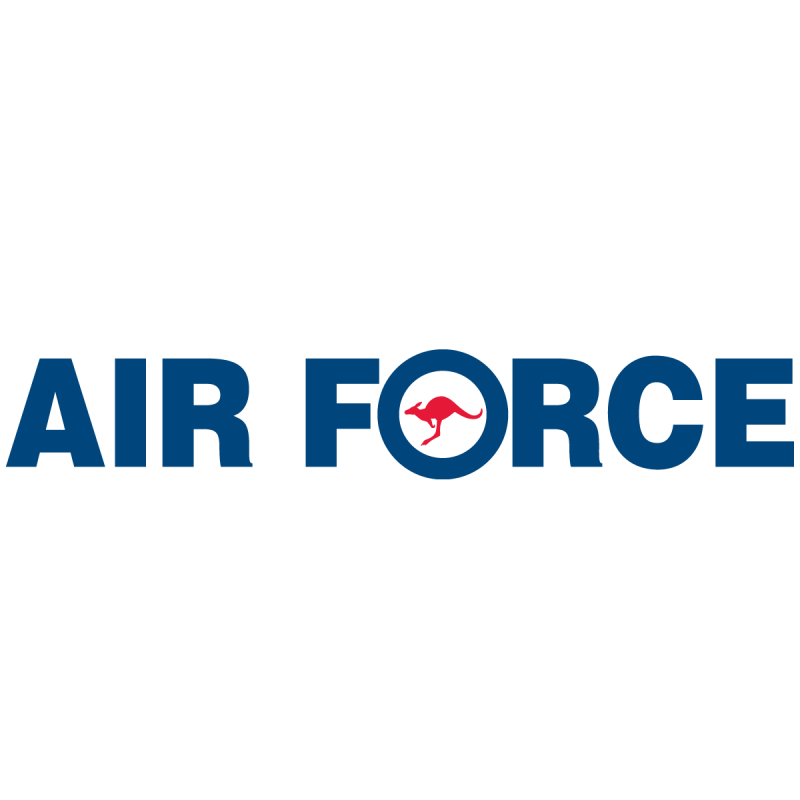 I found the course was suitably tailored to assist personnel with limited or no facilitation experience. Helen's insight and experience helped participants gain a better understanding of the role of facilitator and introduced activities that will undoubtedly assist facilitator to meet Objectives. Thanks Helen I found course extremely beneficial.
- Royal Australian Air Force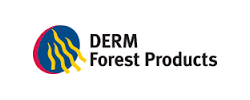 Our trainer was excellent. She tailored the day to our particular needs, and she was very flexible - allowing us extra time to discuss issues of most relevance to us. She was engaging and very adept at making people feel very comfortable talking about themselves and issues in a way that work colleagues might find difficult ordinarily. I cannot recommend her highly enough as a trainer.
- Department of Environment and Resource Management