Course Description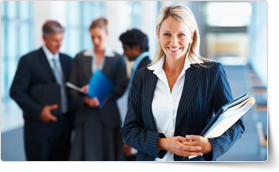 If you're in a supervisory position, it's important that you are equipped with the skills required to ensure your team is productive and motivated to perform at their highest levels each and every day. Anyone who supervises others, especially those who are new to supervision, will benefit from our 1-day course developed for managers and supervisors in Australia.
The PD Training Supervising Others training course provides participants with strong leadership skills, like delegating to others, decision making strategies, effective time management, analytical and problem-solving skills, effective communication skills, how to create an atmosphere which promotes internal motivation to work toward team goals, giving formal feedback and much more.
This is a practical class that is suitable for all audiences and provides people with the tools that they can apply on-the-job (and in other contexts) the very next day. This is an instructor-led class that you can attend from home or your office.
We use secure Video Conferencing with interactive features such as live polling, screen sharing, whiteboards, live chat and breakout sessions.
These courses are facilitated in English, and are open to people from different industries in all countries especially across The United States, Singapore, Malaysia, and Hong Kong - this is a short but powerful learning experience that gives you global collaboration opportunities. Our trainers and processes have been refined to give you a personalised learning experience where it is specifically targeted to your needs see our outcomes in the reviews.
**Please note, these classes run to a very tight schedule, please follow the invitation and join the class 10-minutes prior to commencement so you are ready to participate and don't miss a minute!
Course Summary
Course Outline (PDF)
3-hour online instructor-led course
Live Online interactive session with an internationally experienced Expert Trainer
Small classes, average 5 people, max 20
Certificate of Completion (always available in the App)
Comprehensive courseware available in the App
$USD350.00
per person
Expert Trainers
Amanda
Amanda is an International Coach, Facilitator and Trainer who is passionate about empowering others to be amazing supervisors, managers and leaders.
She has spent that last 5 years working with groups and individuals to get the best out of their teams through leadership skills, delegation, decision making, problem solving and time management.
She Masterminds regularly with a group of Disney Leaders, from VP's to Disney Institute Facilitators and is a leader in her own right in the Popular Culture Space.
She is also a Certified Reach Practitioner and is a graduate of Mastery University (Business & Life Mastery) through Success Resources Australia meaning she has the qualifications and experience to ensure participants get the best possible outcomes during their time together.
James
James is a highly experienced corporate trainer specialising in leadership development and communication skills. His practical knowledge and insight were gained from 20 years in senior executive positions leading high-performing teams in the Asia Pacific region. Working with people from diverse cultural backgrounds cultivated his ability to build trust, influence and persuade others, and to collaborate effectively to get things done. James has delivered more than 300 courses for PD Training clients in financial services, public administration, utilities, healthcare, tertiary education, professional services, and information media and telecommunications. His subject-matter expertise and engaging training style have delivered measurable results and appreciative acknowledgement from clients. James holds a bachelor's degree in Social Studies and a Graduate Certificate in Leadership with Professional Practice credentials in Leading and Developing People, Communication, Teamwork, and Driving Strategic Results.
James
James is an experienced professional. Since 2000 he has worked in the research sector, the Australian Public Service and the private sector (including Apple and various consulting/training firms): researching, collaborating, facilitating and training. He approaches his work with an enthusiasm and passion that positively influences colleagues and clients.
James now specialises in adult professional development. This program will provide you with a range of theoretical approaches with practical applications to manage others in current, diverse professional environments. With remote working and diverse staff needs and expectations commonplace. James' experience across the sectors mentioned above enables him to deliver a program that is widely relevant and informative.
He prides himself on facilitating diverse groups to achieve their goals by creating a safe environment for productive, authentic learning. He uses music, photography, games, and most importantly - his wide range of experience in virtual and face to face training rooms.
Sanet
Sanet was promoted to her first managerial role early in her career and without any formal management and leadership training, at that stage; she was literally thrown into the 'deep end'. She has since completed management qualifications with the University of South Africa as well as the Gordon Institute of Business Science and is passionate about working with people transitioning into leadership and management. Sanet has more than 20 years practical experience and openly shares her successes and lessons learnt thereby making the session practical, interactive and relatable.
Jackie
In her first management position decades ago, Jackie was thrown into the deep end of the supervisory pool when she was placed over a team that had 15 or more years of experience than she had. Not only did she figure out the best way to swim by winning over others on her team, but she has since spent years showing other inexperienced supervisors how to do the same.  Jackie is a John Maxwell Certified Leadership Trainer, a specialist in Communication Styles, and a master of helping managers learn to lead in times of change as a Change Cycle Certified trainer.
Derrick
Derrick is a highly sought after trainer and facilitator in Leadership and Supervision both in the public and private sectors. His qualifications and experience have come from nearly 30 years of practical real-world roles. His career began as an aircraft mechanic where he progressed into management and led diverse teams in a busy maintenance environment goal setting, task prioritisation and delegation whilst dealing with various cultures, levels of seniority, experience, background and diverse work environments ensuring both organisational and individual needs were met.
Your Learning Outcomes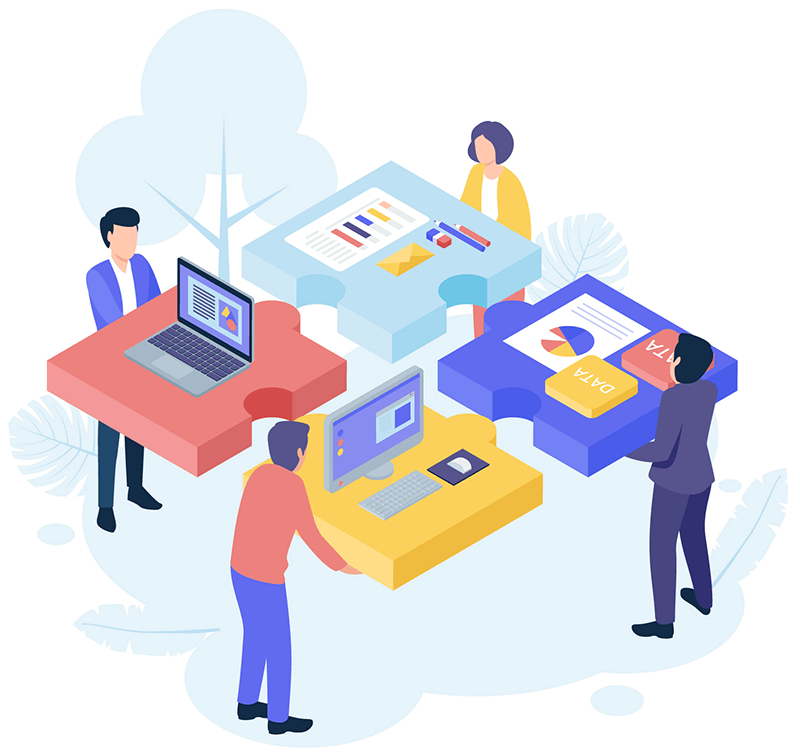 By the end of this course, participants will be able to:
Set clear expectations for team members

Master techniques to delegate effectively and confidently



Develop approaches for conducting formal feedback sessions
Provide informal, constructive feedback

Establish conflict resolution strategies
Course Outline
1. Communicating to your Team
REACH Review – Communication Evolution Tool
Adjusting Your Style for a Better Approach
Reflection
2. Successful Delegation
10 Rules for Successful Delegation
Degrees of Delegation
Troubleshooting Delegation
Reflection
3. Art of Feedback
Types of Feedback
3 Stages to Receiving Feedback
5 Top Tips to prepare yourself to provide feedback
Feedback Delivery Tools
Difficult Feedback
Seeking Feedback
4. Managing Conflict
Tuckman and Jensen Four Phase Model
Team Development Stages
Using a Conflict Resolution Process
Alternate Techniques
Maintaining Fairness
Seeking Help from Within the Team
Seeking Help from Outside the Team
Reviews

I can honestly say it's the best course I have ever attended. The reasoning why is because Joseph made the course a great learning environment, whereby he took the time to answer our questions and made us understand the materials. His knowledge and examples taught me to understanding different angles to leadership. Joseph changed the way I need to rewire my brain to understand the different ways of being a Leader. Thank you Joseph.
- Aristocrat Technologies Australia Pty Limited
I thought it was great to be put together with people with differing vocations and reasons behind attending the course. It was good to see from different views, bounce ideas off of other people and see how this very useful knowledge can be put to the test. Karen Smythe was also lovely and engaging and really tailored the training so that it was very personable. I would definitely recommend to other team members in my office.
- PGP Consulting Pty Ltd

I found the course very useful and informative. The Trainer (Derrick) was excellent and really presented and explained all course material clearly. He was also was very structured in his application and delivery. The small group worked really well as everyone was encouraged to be involved and share experiences and focus on ways to combat there difficulties and advise successes in the work place. The lunches and coffee facility provided was great. The course material assisted with identifying key focus area which will make me more efficient but also reassured me in areas to which I'm working well in. The LPD profile in my opinion was spot on and overall my whole experience with PDT was positive. PDT was professional in every way well done.
- Brisbane Markets Limited
Fantastic. Derrick was very inclusive of all attendees. I had a few questions (the annoying one) and he continually answered them with specific solutions. A great help.
Derrick was able to restructure the course to meet the specific needs of the participants and still deliver the main message.
- TAFE Queensland Library Network - Southbank

Our trainer, James built rapport with our group very quickly and determined our individual needs. He tailored the day's delivery to suit all our individual needs and even covered topics not included in our course manual. James is very knowledgeable on his topic and often related the contents to his personal experiences, which aided my learning process. James delivered an energetic presentation, which made the day fun and enjoyable. I particularly enjoyed the Goal Setting and Time Management topics as both these areas will improve not only my outcomes at work, but also my personal goals and ambitions. I feel motivated to tackle a very Urgent and Important personal task now. I have also learnt that I already possess many supervisory skills, but I now have the information to start practicing other skills I need to gain the confidence to successfully supervise a team. Thank you James, I really enjoyed the jam-packed day and will keep an eye out for your next Cultural Intelligence workshop. My favourite tip of the day: EAT THE FROG!
- Tropical Medical Training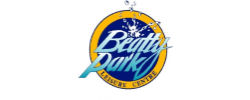 I found Jill a great presenter and she kept us interested even after the lunch break which I know is usually a down time for most participants. Even though a lot of what was contained in the course I already knew and practiced it was good to do the Course which reinforced my belief that I was making the appropriate decisions with my role as a staff manager.
- Beatty Park Leisure Centre